According to this study Nevada ranked #3 in the US for places that people are moving to.  The Reno-Sparks area seen strong buyer demand as a result of this migration.  If you are a seller looking to sell – NOW IS THE TIME!  If you are buyer looking to buy, either as a local or a newcomer, the Shocket Team can help you meet the challenges of our low inventory market.  Reno-SparksRealEstate.com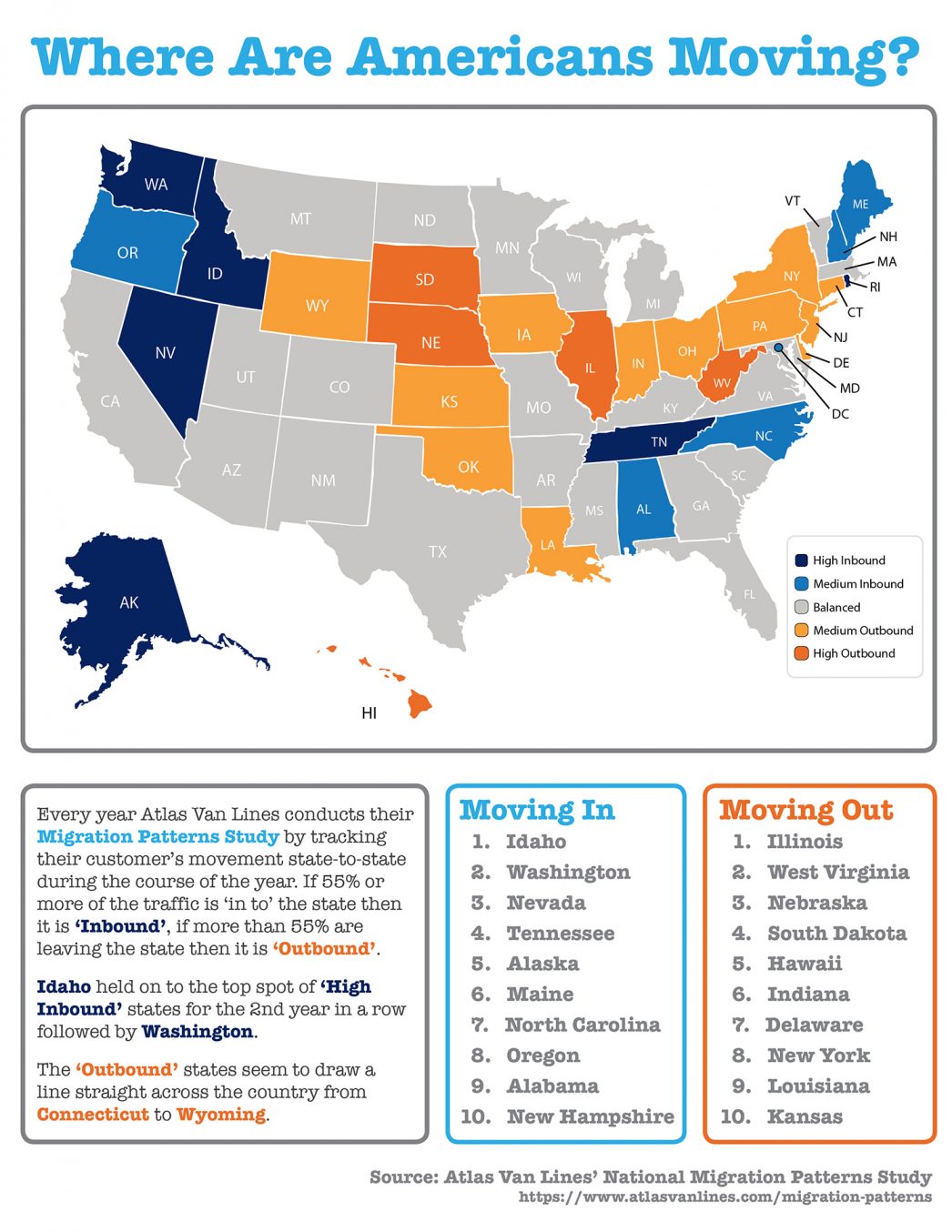 Some Highlights:
Atlas Van Lines recently released the results of their annual Migration Patterns Survey in which they tracked their customer's movement from state-to-state over the course of 2017.
Idaho held on to the top spot of 'high inbound' states for the 2nd year in a row followed by Washington.
The 'outbound' states seem to draw a line straight across the country from Connecticut to Wyoming.