In the Reno-Sparks market we look forward to the projections of these forecasts coming true in 2018.  In order for sales to increase in 2018 we need to see more homes listed for sale and builders increasing their supply of new homes for sale.  With the businesses projected to come to our area over the next several years we will continue to see strong demand in our market for affordable housing.  If you have considered buying or selling the Shocket Team has the market expertise to guide you.  Reno-SparksRealEstate.com
Freddie Mac, Fannie Mae, and The Mortgage Bankers Association are all projecting that home sales will increase in 2018. Here is a chart showing what each entity is projecting in sales for the remainder of this year and the next.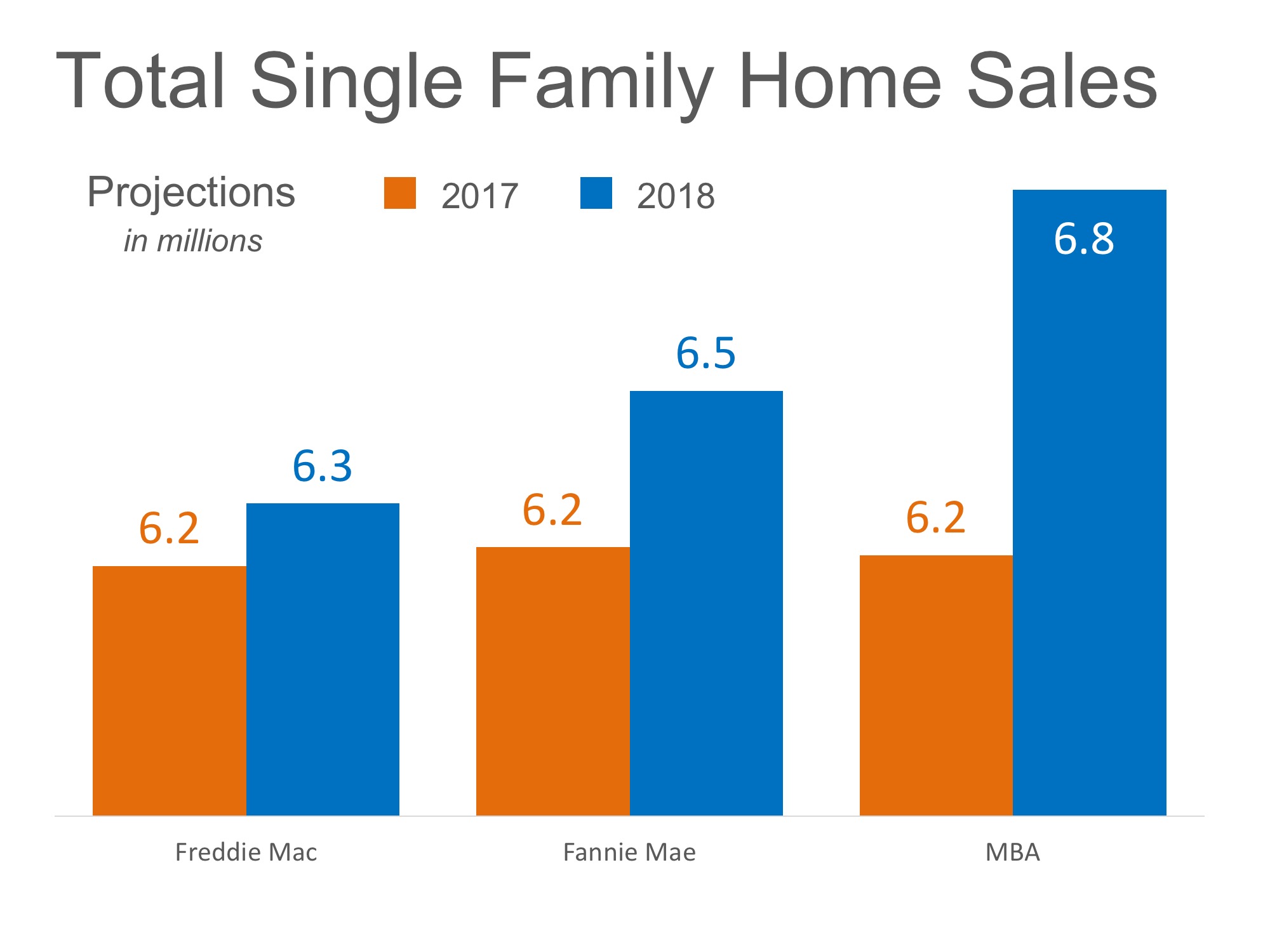 As we can see, each entity is projecting sizable increases in home sales next year. If you have considered selling your house recently, now may be the time to put it on the market.