In the Reno-Sparks market median home prices at the end of May were up 8.3% of May 2016.  That's great news for homeowners.   Homeowners looking for other ways to improve the value and condition of their home should consider new landscaping, new roof, hardwood floors or a deck/patio installation.  These 4 renovations bring the highest return on investment.  If you are considering renovations the Shocket Team has a tool that will show you the "refined value" of your specific property based on proposed home renovations.  Contact the Shocket Team today.  Reno-SparksRealEstate.com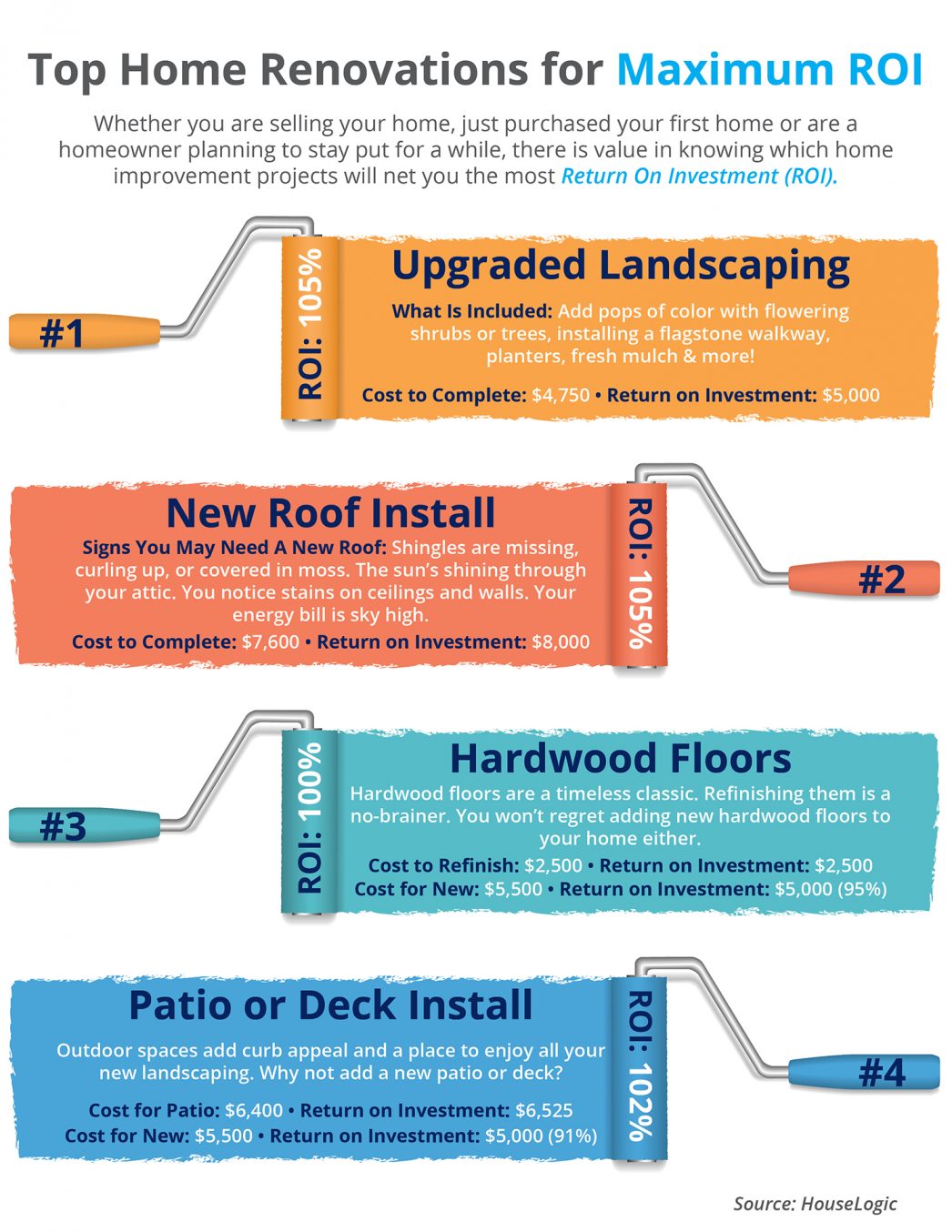 Some Highlights:
Whether you are selling your home, just purchased your first home, or are a homeowner planning to stay put for a while, there is value in knowing which home improvement projects will net you the most Return On Investment (ROI).
While big projects like adding a bathroom or a complete kitchen remodel are popular ways to increase a home's value, something as simple as updating landscaping and curb appeal can have a quick impact on a home's value.
For more information about top renovation projects that net you the most ROI, you can check out the complete list here.