In the Reno-Sparks market we are experiencing inventory challenges.  Here's the data!  In April 2017 our median price was $323,695 for single family homes.  That is up 1.5% from March and 9.7% from April 2016.  Unit sales are down 8.3% from March and 10.7% from April 2016.  New listing are down 21.4% from April 2016.  As of this morning there are only 490 active/available listings under $500,000.   We need more sellers and buyers need to prepare for competition.   The Shocket Team can help.  Reno-SparksRealEstate.com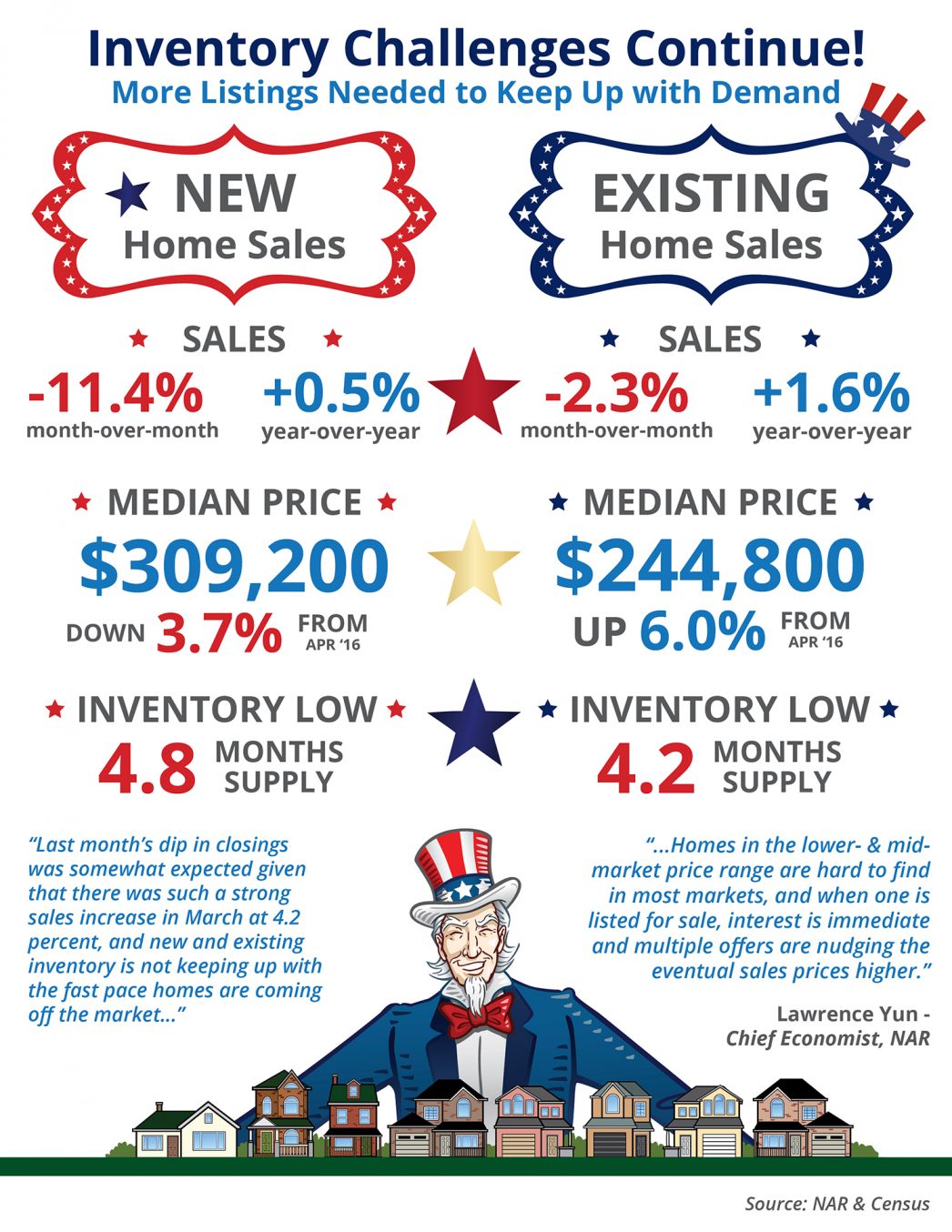 Some Highlights:
After a surge in March, existing home sales and new home sales slowed due to a drop in inventory available for sale in the start-up and trade-up categories.
Median existing home prices surged for the 62nd straight month, up 6.0% over last year to $244,800.
New home prices slowed as builders have started to turn their focus toward single family, smaller homes.