Millennials are the largest group of home buyers, according to Ellie Mae, a software company that analyzes mortgage data. In January, Millennials represented around 45% of all purchase loans, up from 42% the same month in 2016.    If you are a millennial looking to purchase the Shocket Team has the experience to help you through the home buying process.  Contact us today.  Reno-SparksRealEstate.com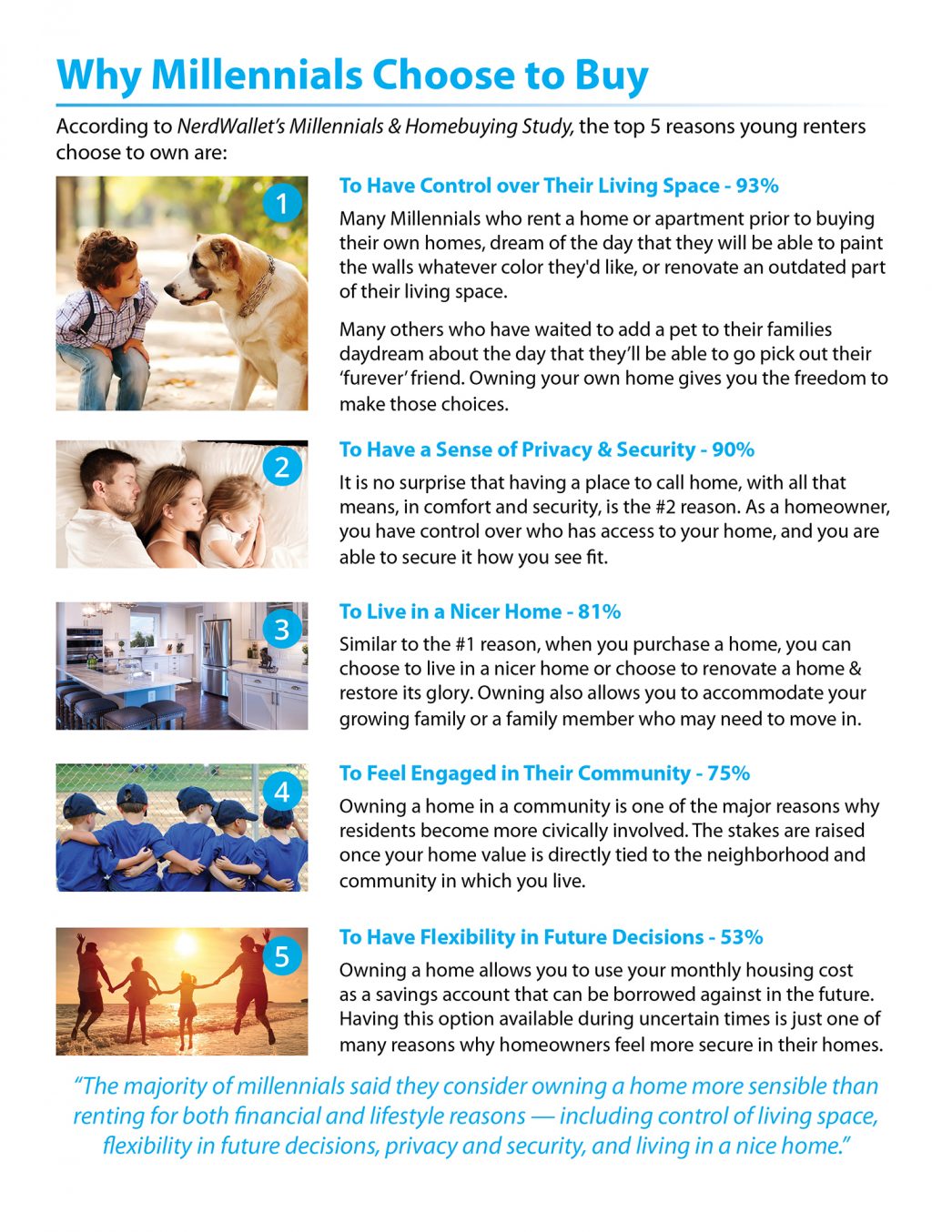 Some Highlights:
"The majority of millennials said they consider owning a home more sensible than renting for both financial and lifestyle reasons — including control of living space, flexibility in future decisions, privacy and security, and living in a nice home."
At 93%, the top reason Millennials choose to buy is to have control over their living space.
Many Millennials who rent a home or apartment prior to buying their own homes dream of the day that they will be able to paint the walls whatever color they'd like, or renovate an outdated part of their living space.