Happy St. Patrick's Day.  Buyer's in the Reno-Sparks market need luck and a whole lot more.  Low inventory of available homes for sale has many buyer's facing multiple offers and over bidding.  These market conditions require buyers to be prepared with a pre-qualification and armed with the knowledge of what their maximum price and terms can be.  Don't rely on luck.  Contact the Shocket Team today!  Reno-SparksRealEstate.com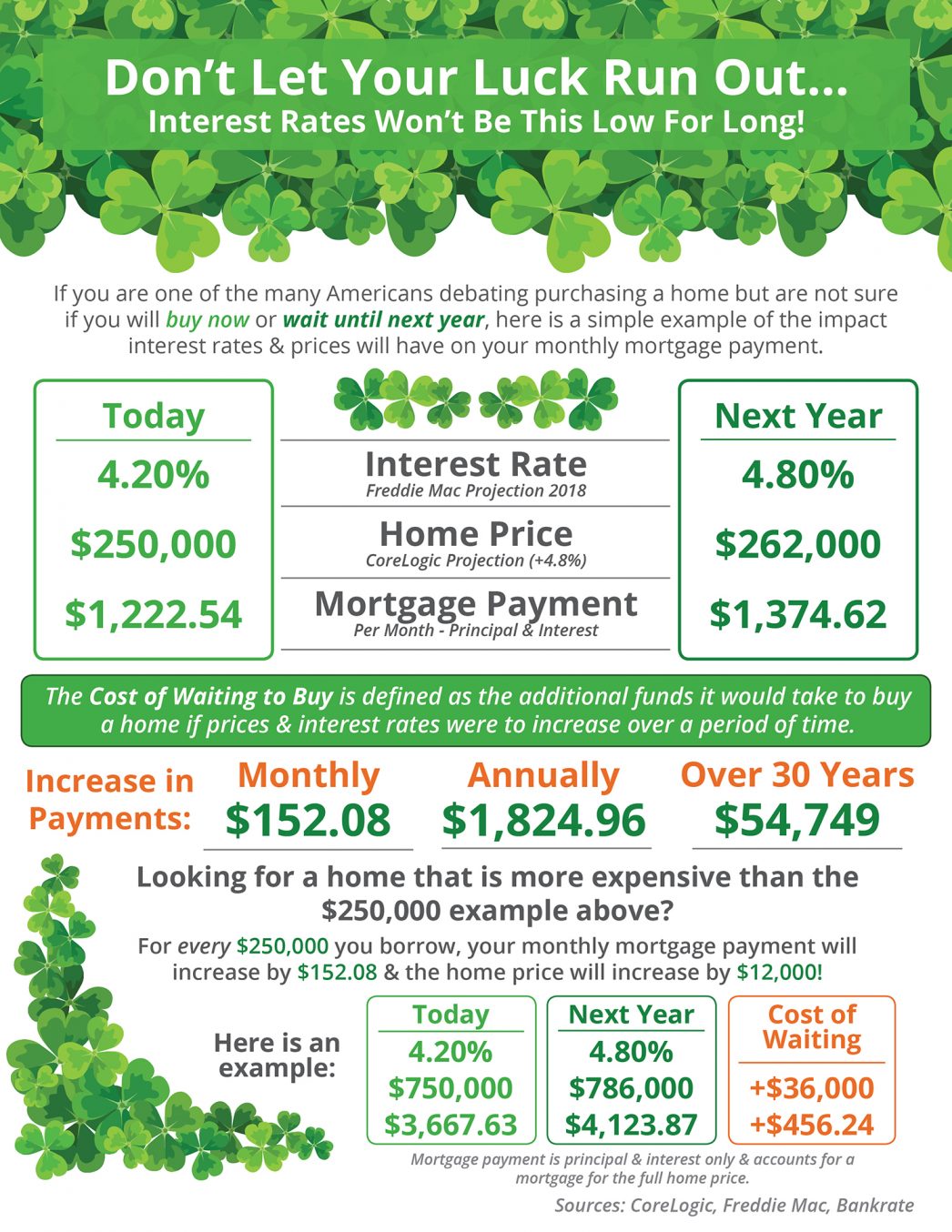 Some Highlights:
The "Cost of Waiting to Buy" is defined as the additional funds it would take to buy a home if prices and interest rates were to increase over a period of time.
Freddie Mac predicts that interest rates will increase to 4.8% by this time next year, while home prices are predicted to appreciate by 4.8% according to CoreLogic.
Waiting until next year to buy could cost you thousands of dollars a year for the life of your mortgage!