In the Reno-Spark area just under 1 single family homes have sold every hour over the past year.  Are you looking to sell?  Take advantage of every hour.  The Shocket Team can help you position your home to be the next one to sell.  Reno-SparksRealEstate.com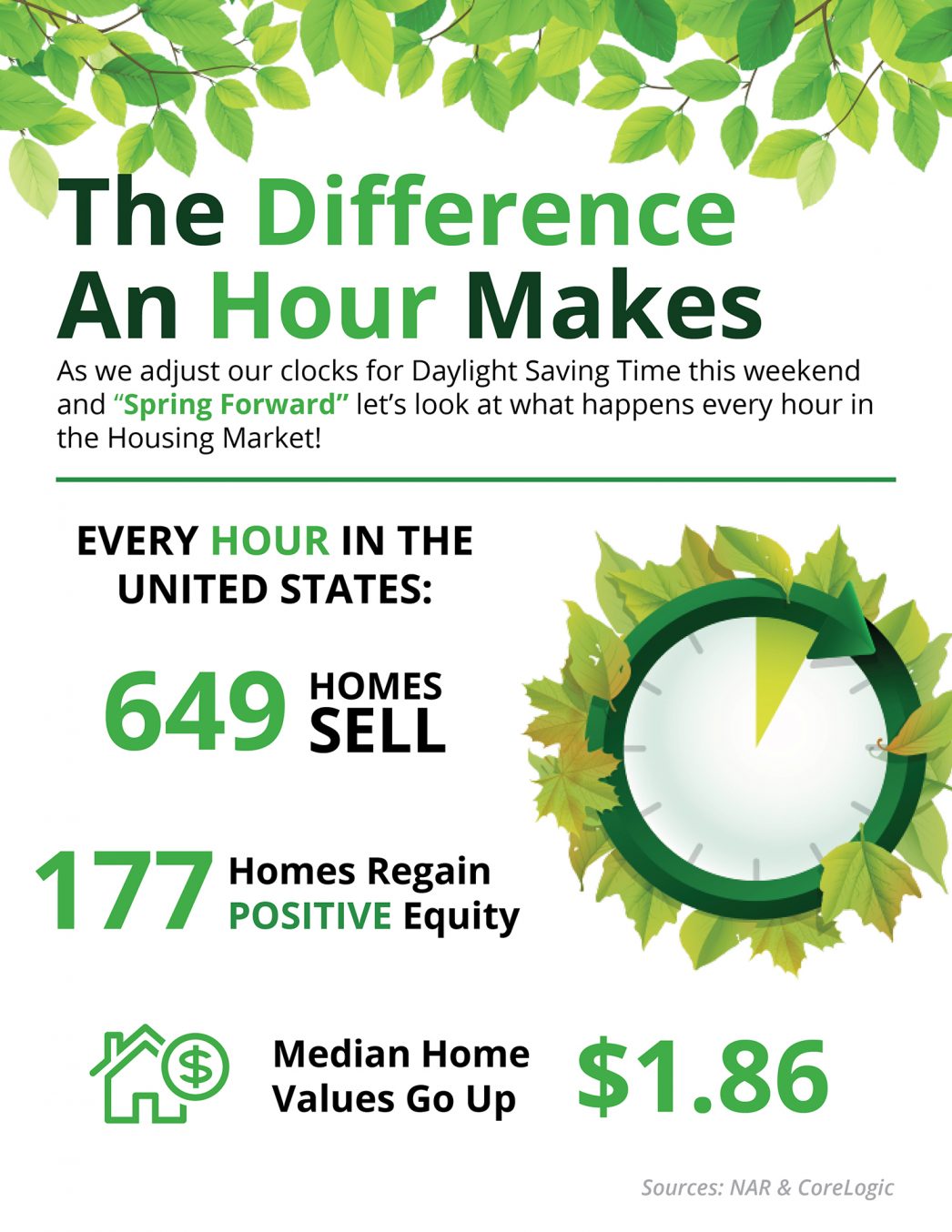 Some Highlights:
Don't forget to set your clocks forward this Sunday, March 12th at 2:00 AM EST in observance of Daylight Savings Time.
Unless of course, you are a resident of Arizona or Hawaii!
Every hour in the United States: 649 homes are sold, 177 homes regain equity (meaning they are no longer underwater on their mortgage), and the median home price rises $1.86!