The Reno-Sparks area continues to grow as many move to the area for new jobs.   In August 2016, EDAWN reported that we are on track to meet the projected 52,000-plus new jobs and 47,000-plus new residents by 2020. (Northern Nevada Business Weekly).  If you are looking to buy or sell in the Reno-Sparks area you need the help of a team that know the market.  Contact the Shocket Team today!  Reno-SparksRealEstate.com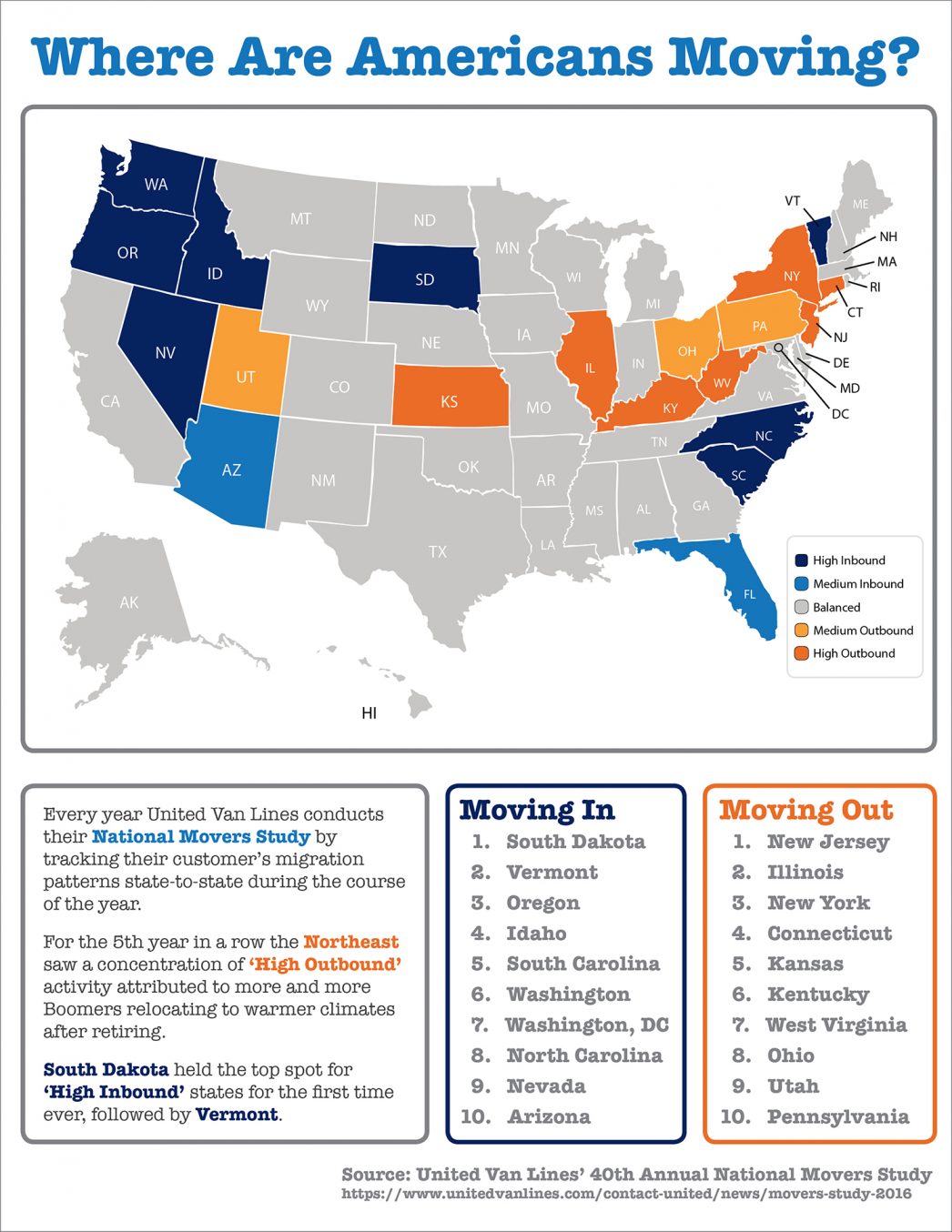 Some Highlights:
For the 5th year in a row, the Northeast saw a concentration of "High Outbound" activity.
For the first time ever, South Dakota held the top spot for "High Inbound" states.
Much of America's outbound activity can be attributed to Boomers relocating to warmer climates after retiring.